Philips Hue Dimmer Switch V2
How do outdoor lights work
Dim or brighten the room, toggle light scenes, or get the best light based on the time of day. The Hue dimmer switch attaches to walls or magnetic surfaces, but can also be used as a remote control anywhere in your home
In-Stock, Ready to Ship
Regular price
Sale price
$37.00
RRP $39.95
Unit price
per
Control lights instantly

Get instant control over your Philips Hue smart lights with the Hue dimmer switch. With the touch of a button, your entire household can instantly dim or brighten the room, turn lights on and off, or set light scenes.
Set scenes with the touch of a button
Switch between the four preset light recipes Read, Relax, Energize, and Concentrate by pressing the Hue button. Pair with a Hue Bridge to customize the switch by adding your favorite light scenes or setting the perfect light based on time of day.
Easy, wireless installation
The battery-powered, wireless design of the Hue dimmer switch lets you mount it anywhere with the included adhesive tape. Remove the switch from its wall plate and use it as a remote control or attach it to any magnetic surface.
Unlock customized control
Pair the Hue dimmer switch with a Hue Bridge to control any lights, Rooms, or Zone in your home — no matter where the switch is located — and customize the switch any way you like.
Features

- Wireless installation
- Battery powered
- Easy access to light scenes
- Use as a remote control
- 4 Buttons
Specifications

- Number of buttons: 4
- Number of configurable buttons: 2
- Battery type: 1 x CR2032 (included)
- Frequency band: 2400 - 2483.5 MHz
- IP rating: IP20
- Portable: Yes
- Lifetime: 50.000 clicks
- Max. lights per switch: 10 if not linked to Hue bridge
- Minimal battery lifetime: 2 year(s)
- Mounting options: freestanding wall
- Software upgradeable: when connected to Hue bridge
- Warranty: 2 year(s)
Dimensions & Weight

Height: 12.5 cm

Width: 8 cm

Depth: 1.5 cm

Weight: 0.08 kg
Whats in the box

1x Hue Dimmer
1x Mounting plate
Part number: 8719514274631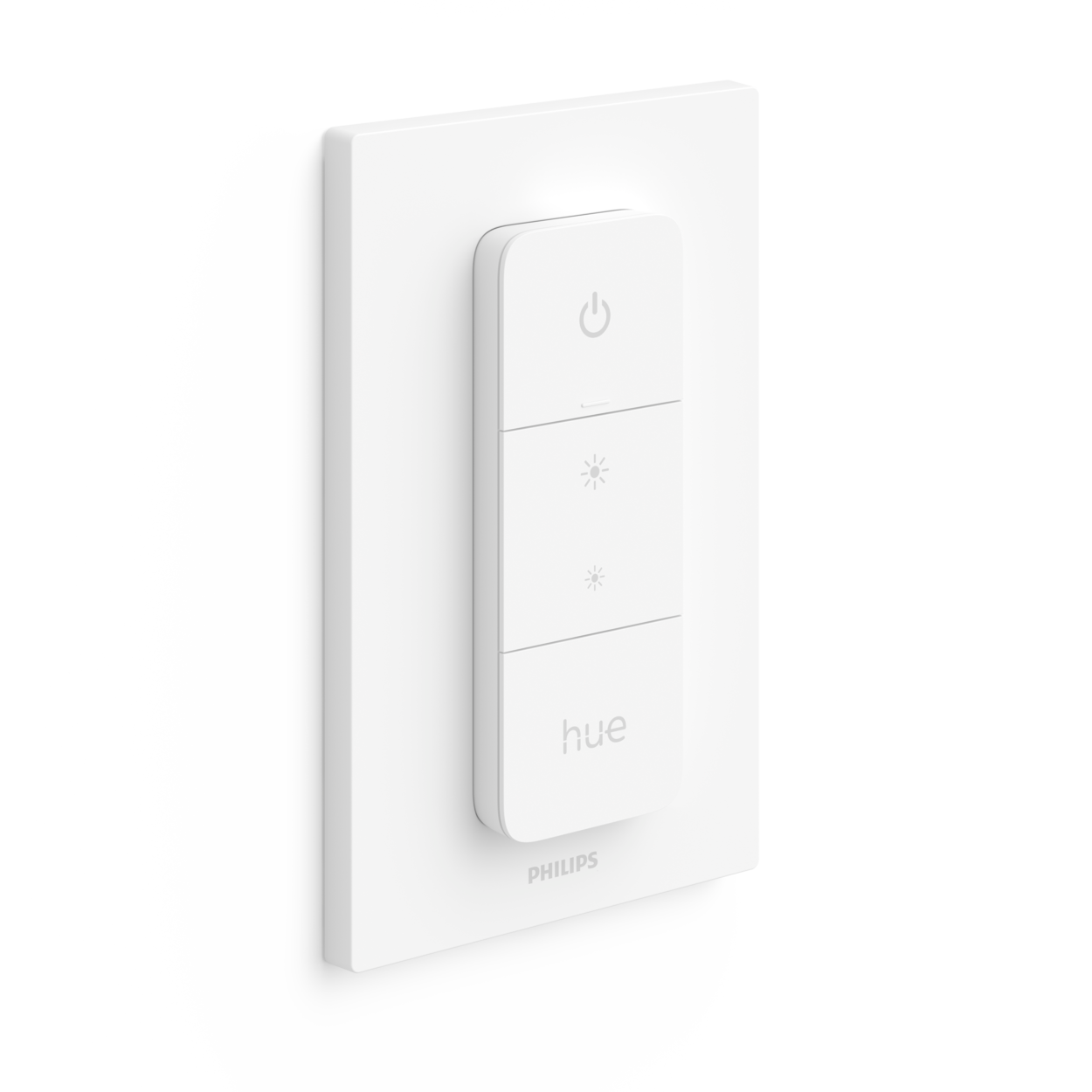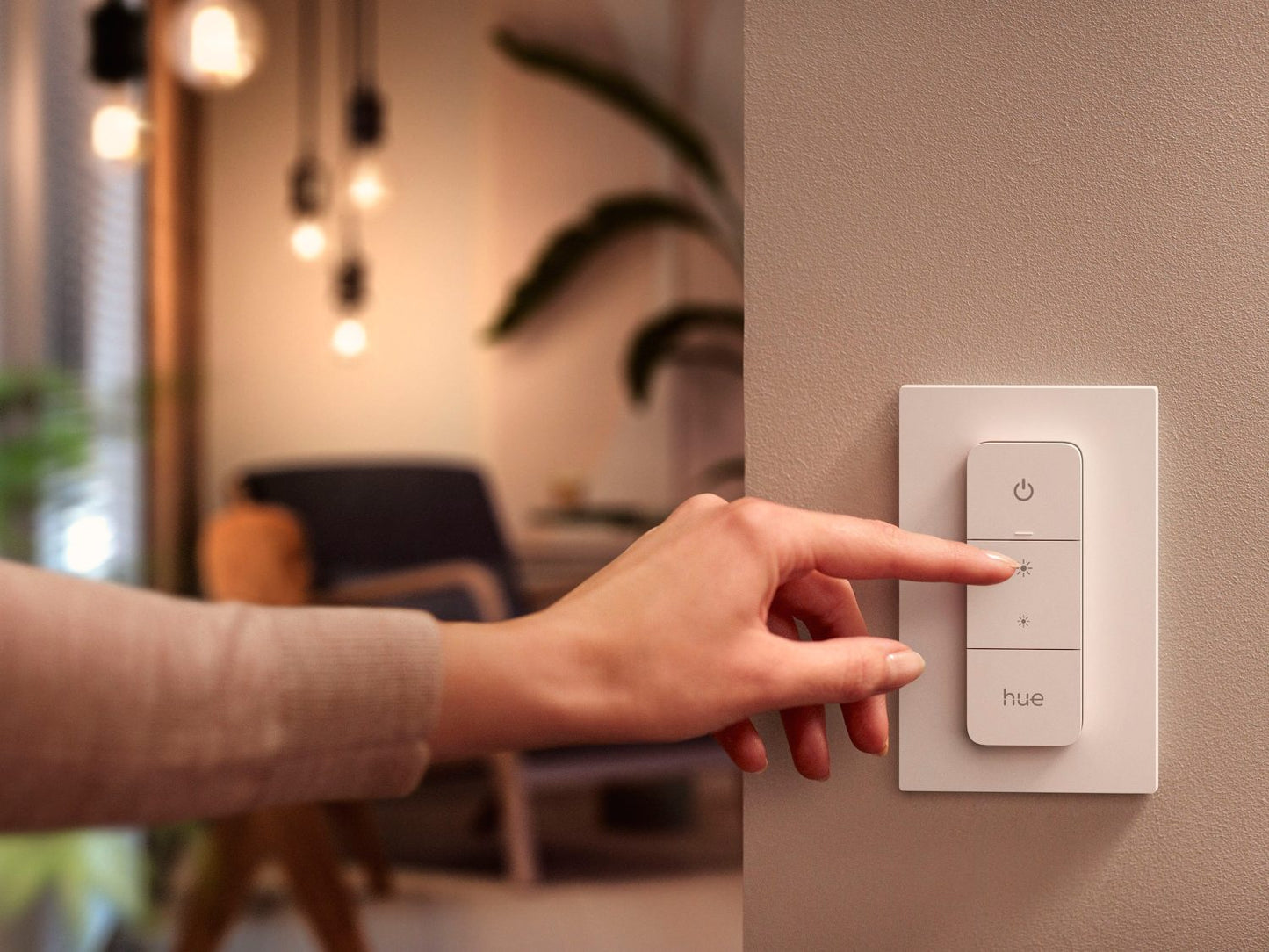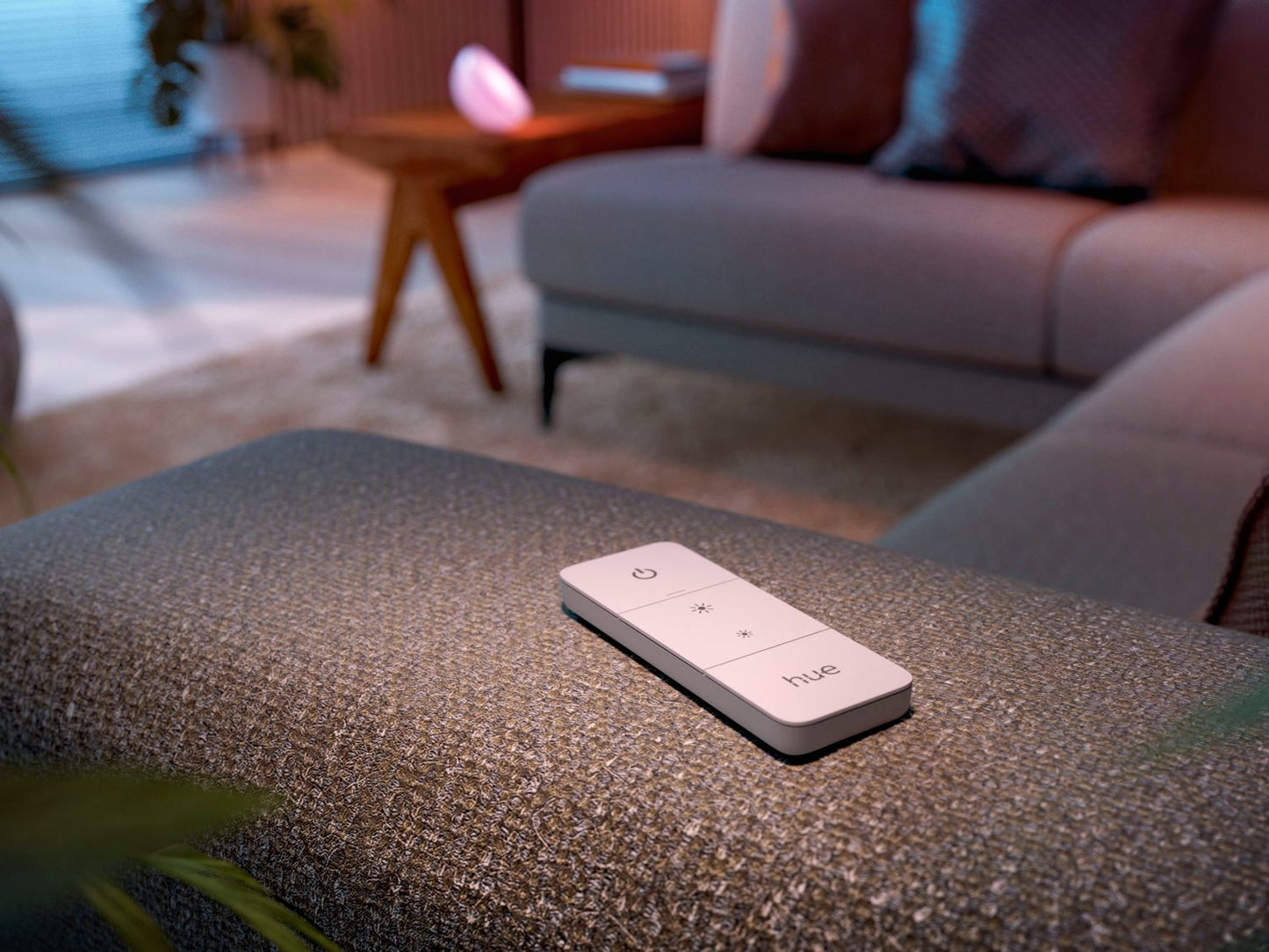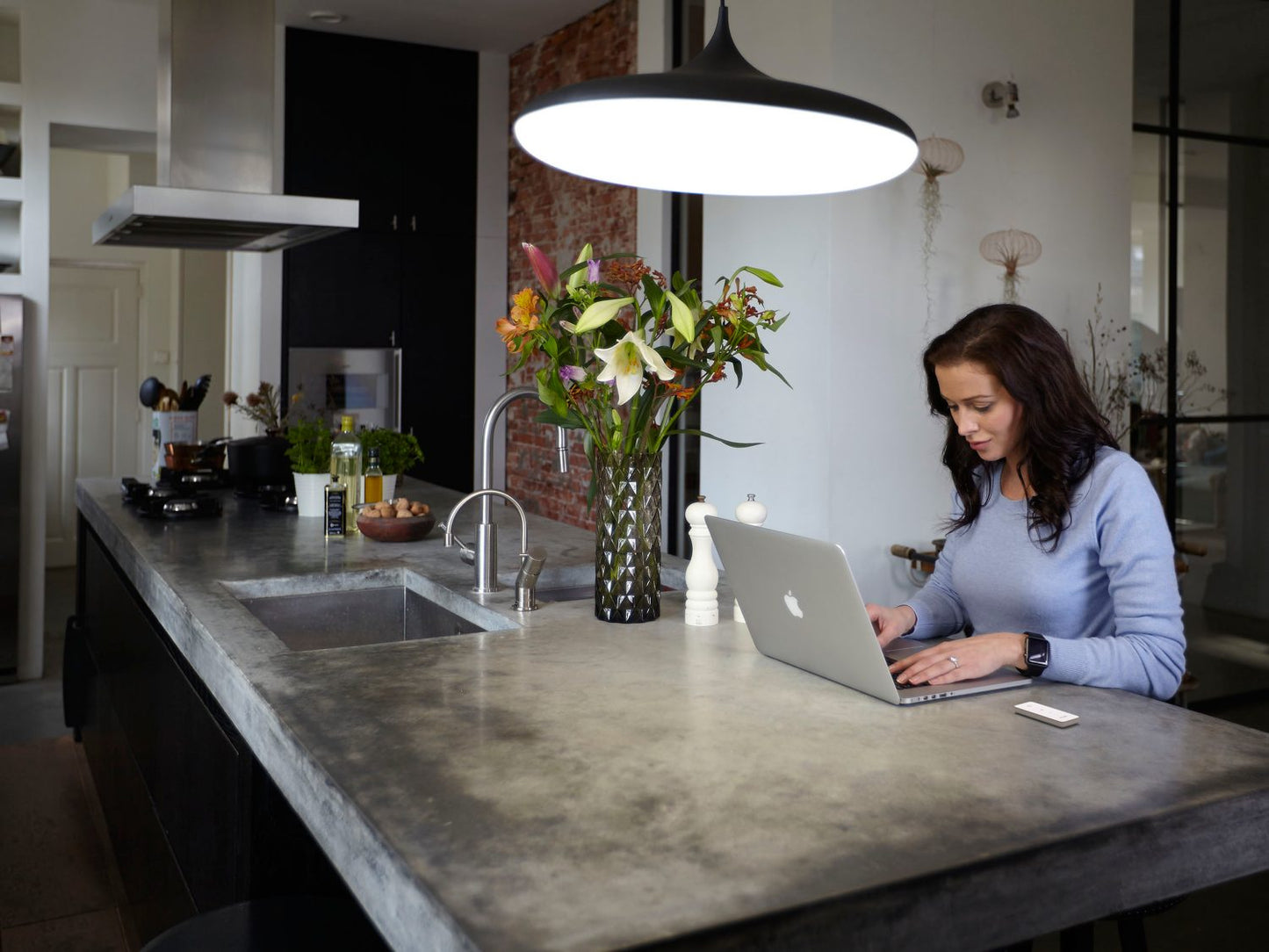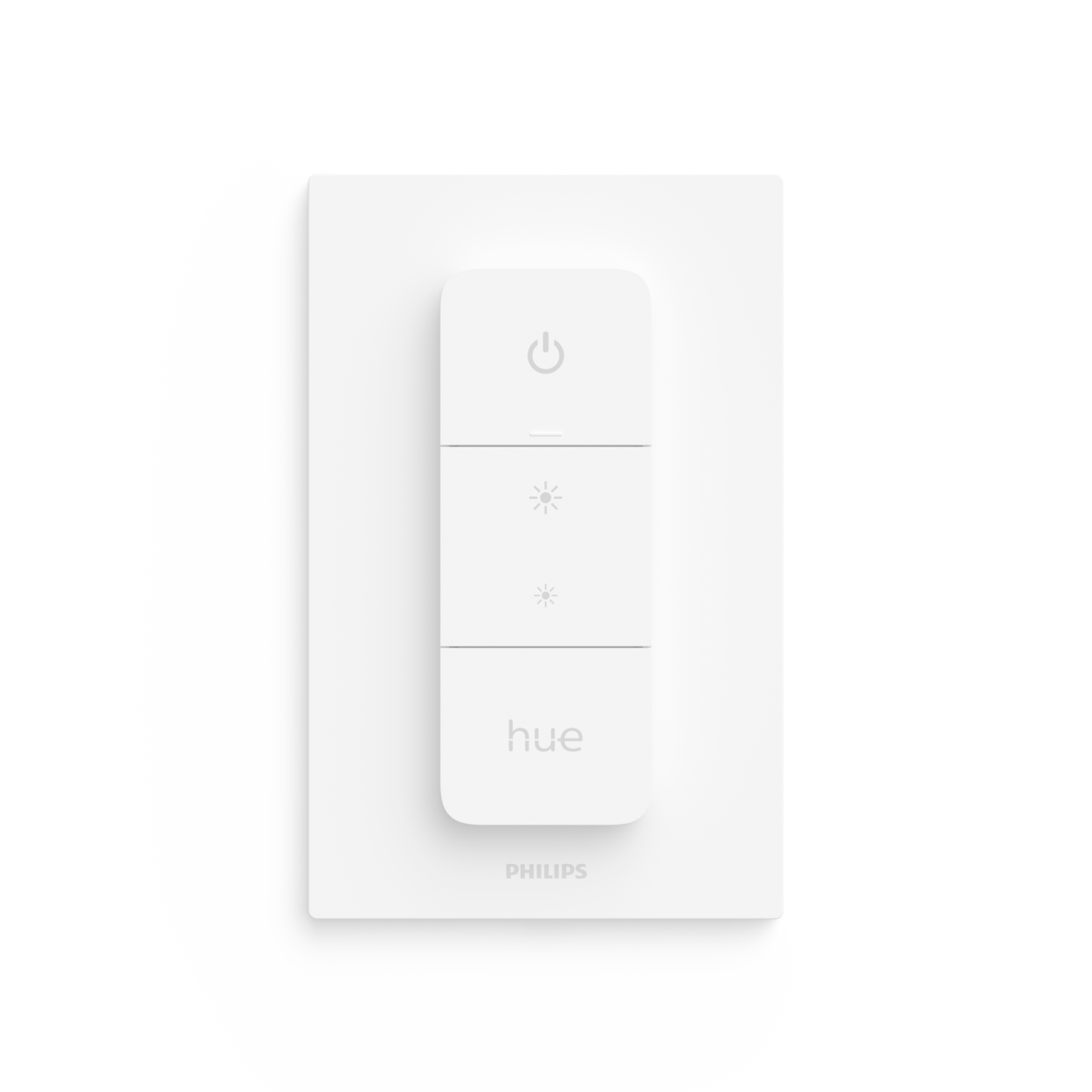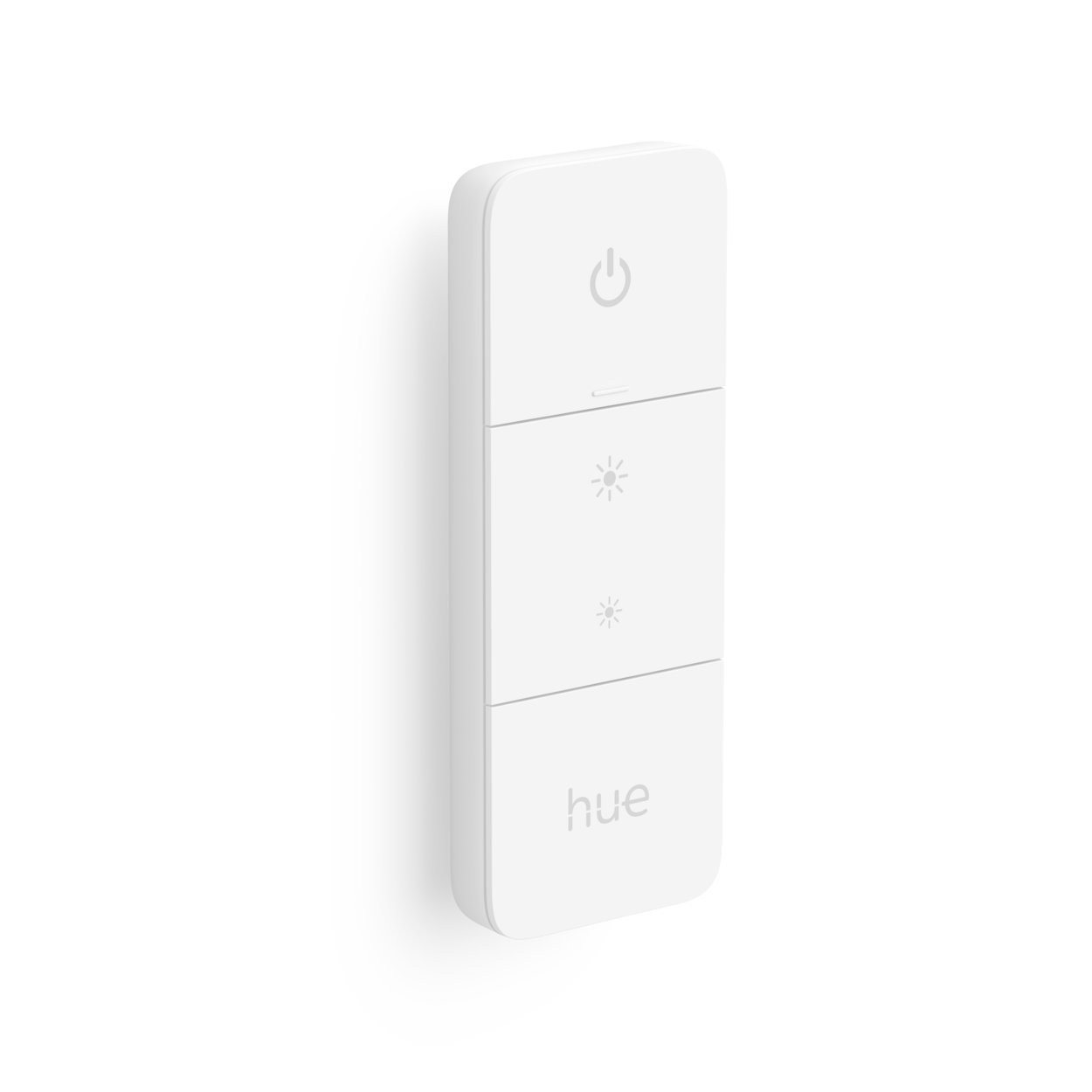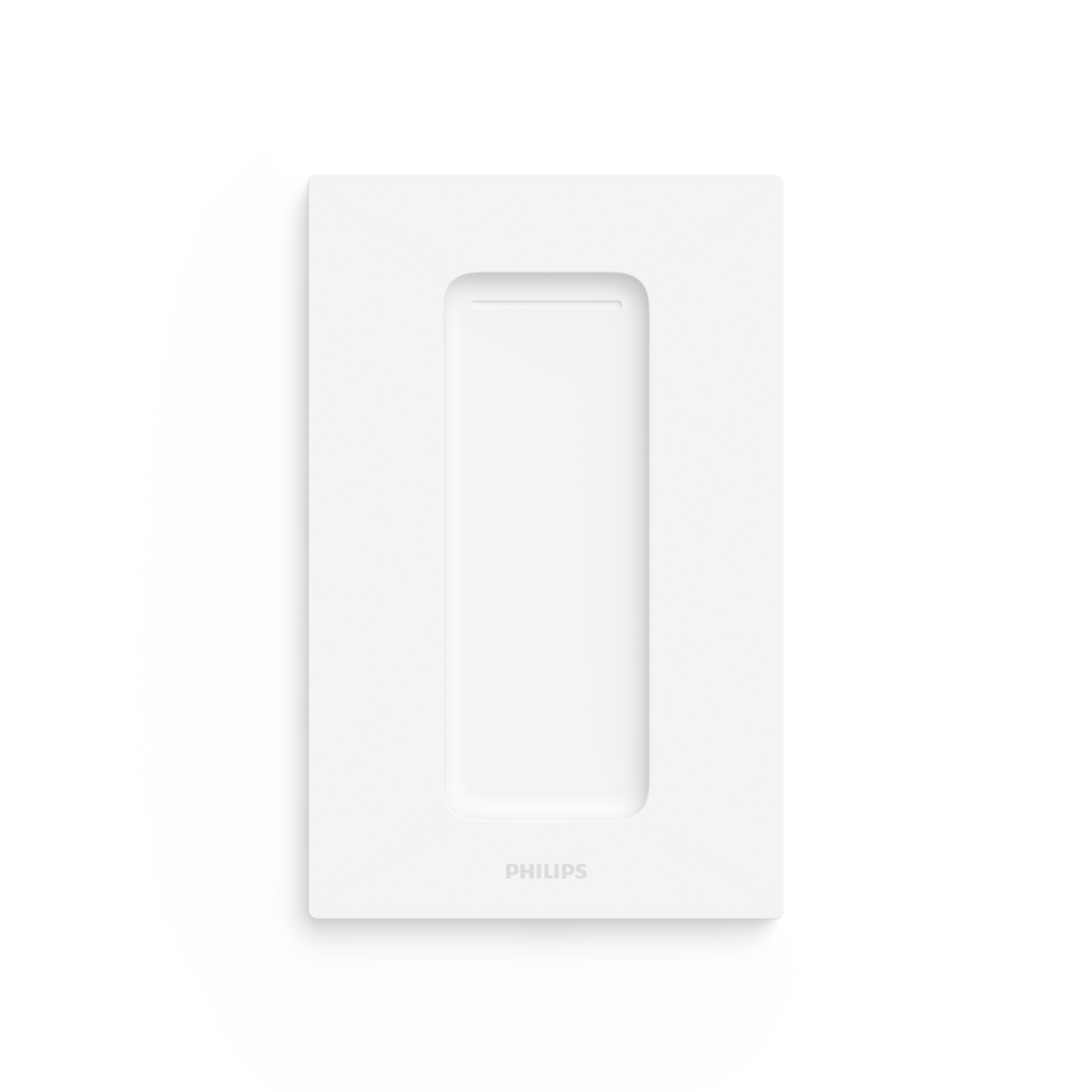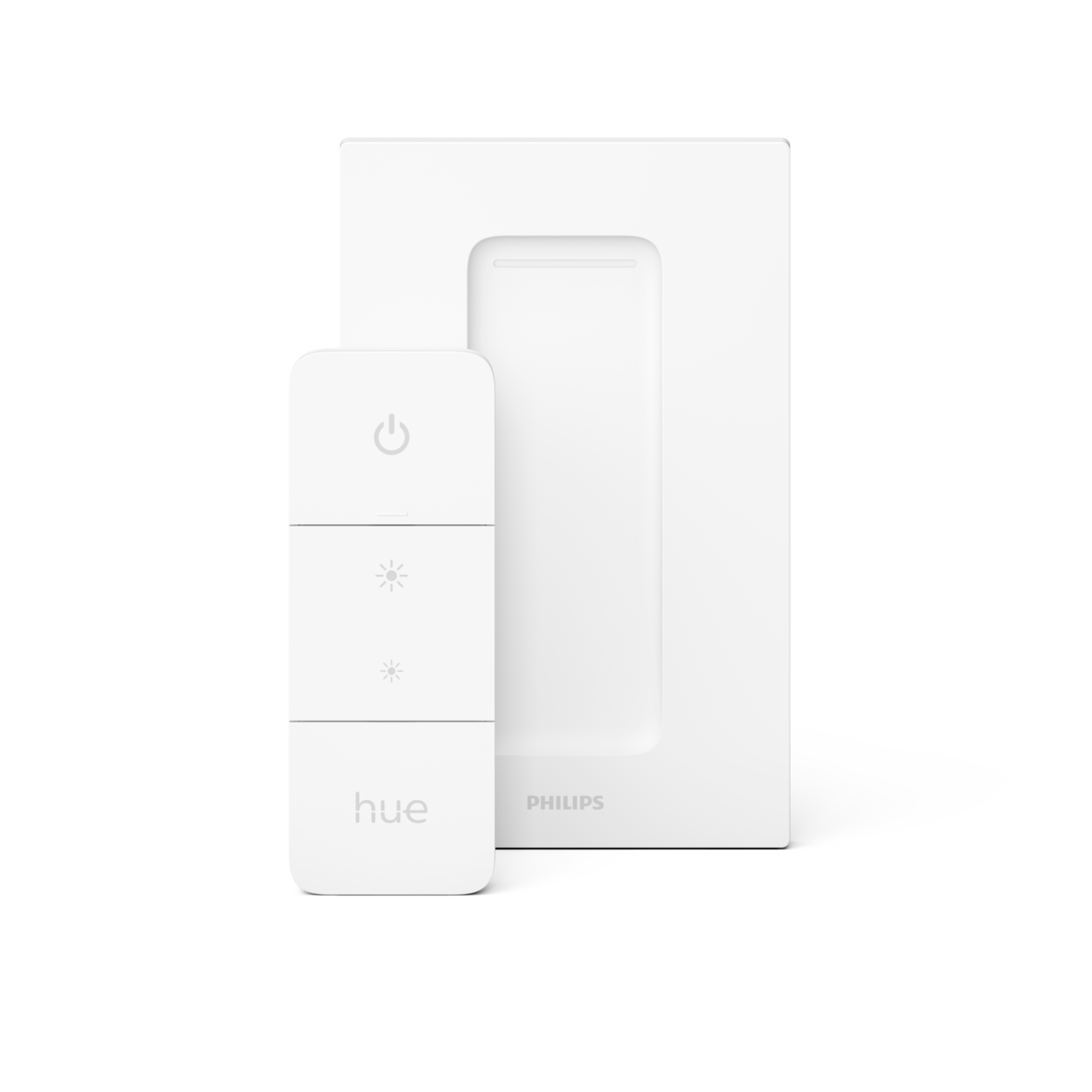 How to connect Hue Outdoor lights
Connecting the Philips Hue 24v outdoor lights is a simple DIY task that is easy, safe and has great results. 
Stock and availability
You can shop with confidence as we are proud to hold large stock levels.
To make things simple if you can add it to cart, it means we have it in our warehouse can ship it to you immediately.
Please note that some items may ship via road rather than air, if this is the case it will be listed on the product description above.
Our Promise
Expert 5 Star Service for Hue

If your looking for advice on Philips Hue you can speak to one of our experts, all of which have hue installed in their homes and have tested all of the range. Our reviews prove why we are the place to go for your smart lighting needs.

Express Delivery

Its important to us that your order arrives as quickly as possible. You can shop with confidence that if you can add it to cart, we have in our warehouse and we will use only the best couriers to get it to you as quickly as possible.

Genuine Australian Stock

We understand that you want to get your lighting project finished as quickly as possible so we hold large / bulk quantities of genuine Australian stock in our own warehouse to make sure you can complete whatever you want without any delay.