Philips Hue Go Portable Table Lamp
White & Colour Ambiance
How do outdoor lights work
Bring smart light anywhere you want with this portable smart lamp in white. Rated for outdoor use and featuring a sage green silicone grip, it's easy to carry where you need light most, such as inside to read or outside for dinner.
370 Lumens
Bluetooth Enabled
In-Stock, Ready to Ship
Regular price
Sale price
$249.00
FREE Delivery

RRP $259.95
Unit price
per
Carry light anywhere
Bring the Go portable table lamp where you need light most, such as inside to read or outside to illuminate a dinner party.
Decorate inside and out
Carry the Go table lamp anywhere you want — whenever you want — to update your home decor both indoors and outdoors.
Get the perfect centerpiece for dinner
Place a Go portable table lamp in the center of your outdoor dining area to bring colorful light to your next get-together.
Light for any occasion
From an intimate gathering to your annual outdoor barbecue, the Go table lamp lets you set the stage for any social event.
Control your way
Use the on-product control button, the Hue app, your voice, or smart accessories to control your lamp.
Customize with the Hue app
Control your Go lamp with your smartphone or tablet using the Hue app.
Add accessories
Get a little more convenience out of your lights with easy-to-use accessories such as a Hue dimmer switch or motion sensor.
Go hands-free with voice
Use your voice to control your Go portable lamp by pairing with smart home assistants such as Amazon Alexa, Apple Home, and Google Assistant.
Dynamic lighting effects
Use the on-product button to cycle through special light effects, such as a candlelight glow with Cozy candle.
Long-lasting battery life
The Go portable table lamp lasts up to 48 hours depending on its setting — and you can easily recharge with the included indoor base.
Features

- Instant wireless dimming
- Portable with built in battery
- Touch control
- Up to 48h battery life on Nightlight setting
- Works indoor and outdoor
Specifications

- Batteries included: Yes
- Charger base included: Yes
- Choose your color: Yes
- Diffused light effect: Yes
- Dimmable with Hue app and switch: Yes
- Dimmer on lamp: Yes
- LED integrated: Yes
- On/off switch on lamp: Yes
- Portable: Yes
- Power adapter included: Yes
- Waterproof: Yes
- ZigBee Light Link: Yes
- Lumen output at 4000k: 530 lumen
- Lumen output at 2700K: 370 lumen
- Lifetime up to: 20,000 h
- Light color: 2000-6500 Hue White Color Ambiance
- Mains power: 220-240 V
- Wattage bulb included: 6 W
- IP code: IP20/54
- Class of protection: Class II and III
- Replaceability of light source: Replaceable LED light source by a professional
- Warranty: 2 Years

Battery Life
- 48h on nightlight
- 20h on dimmed
- 9h on relax effect
- 5h on energise effect
Dimensions & Weight

Height: 35 cm

Width: 14.2 cm

Depth: 14.2 cm

Weight: 1.27 kg
Whats in the box

1x Lamp
1x Grip
1x Charger
Part number: 8719514404618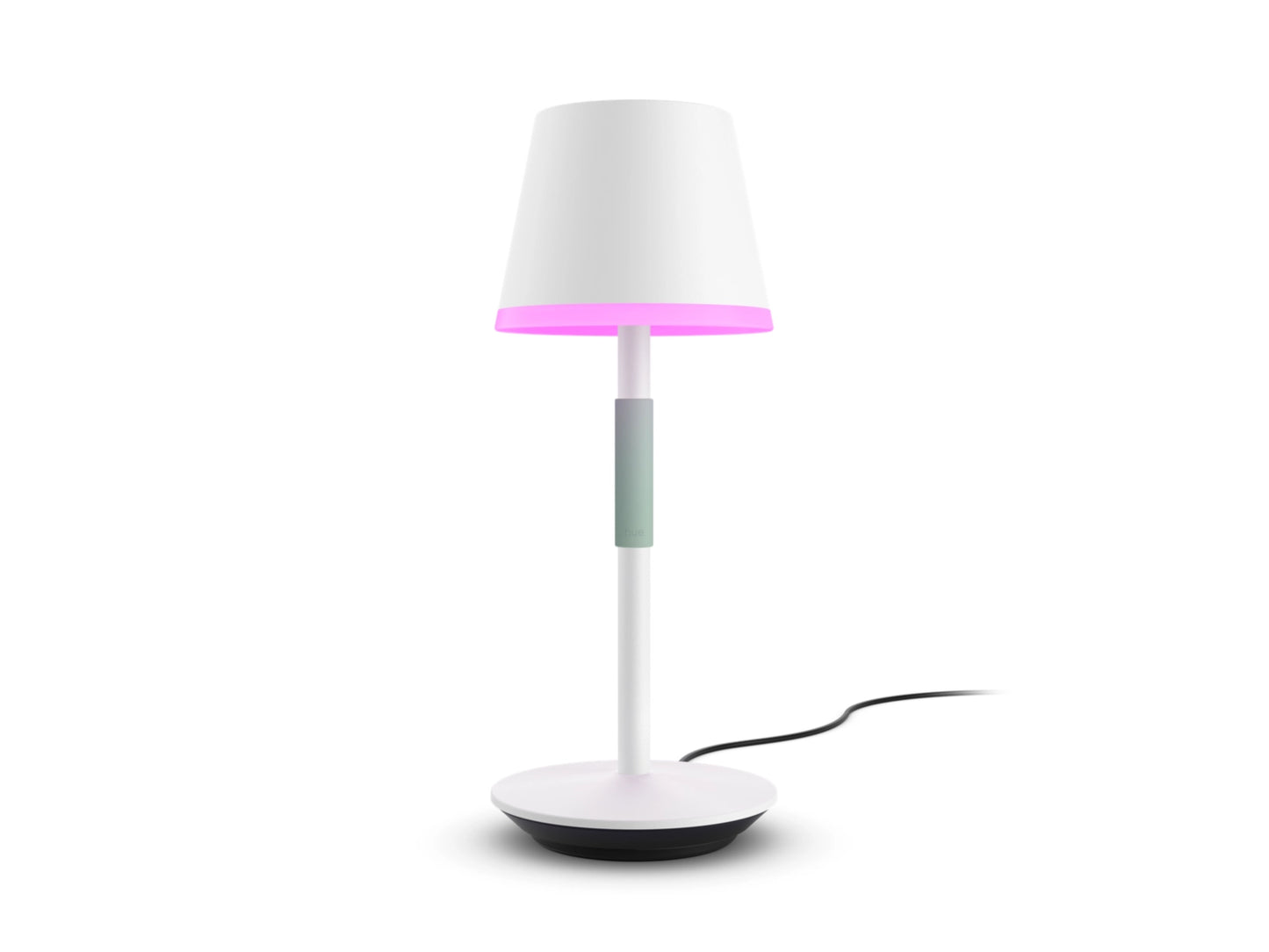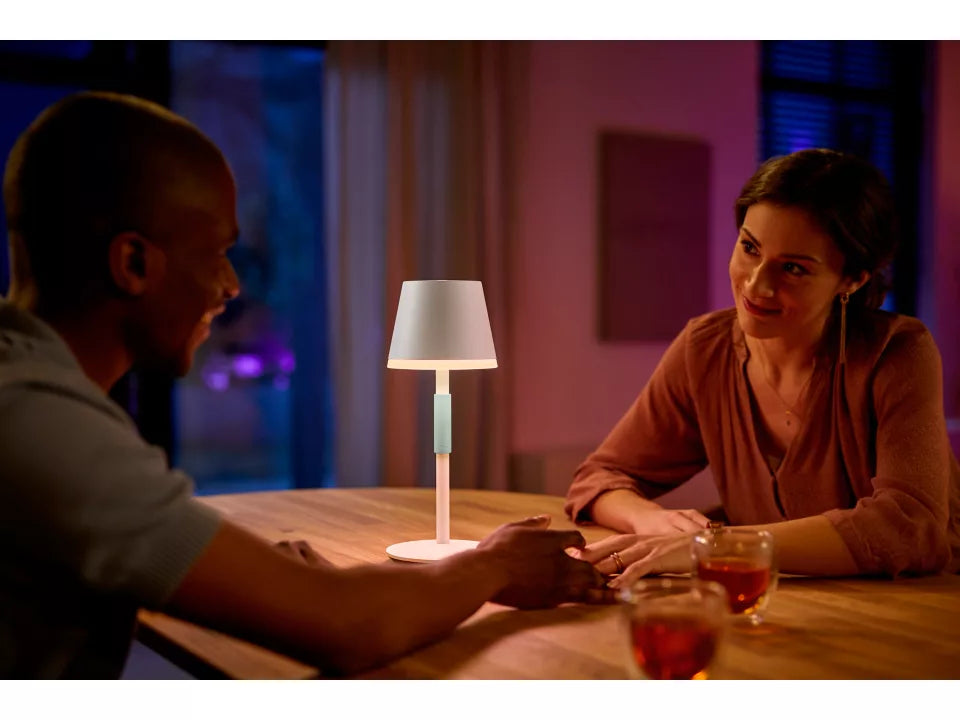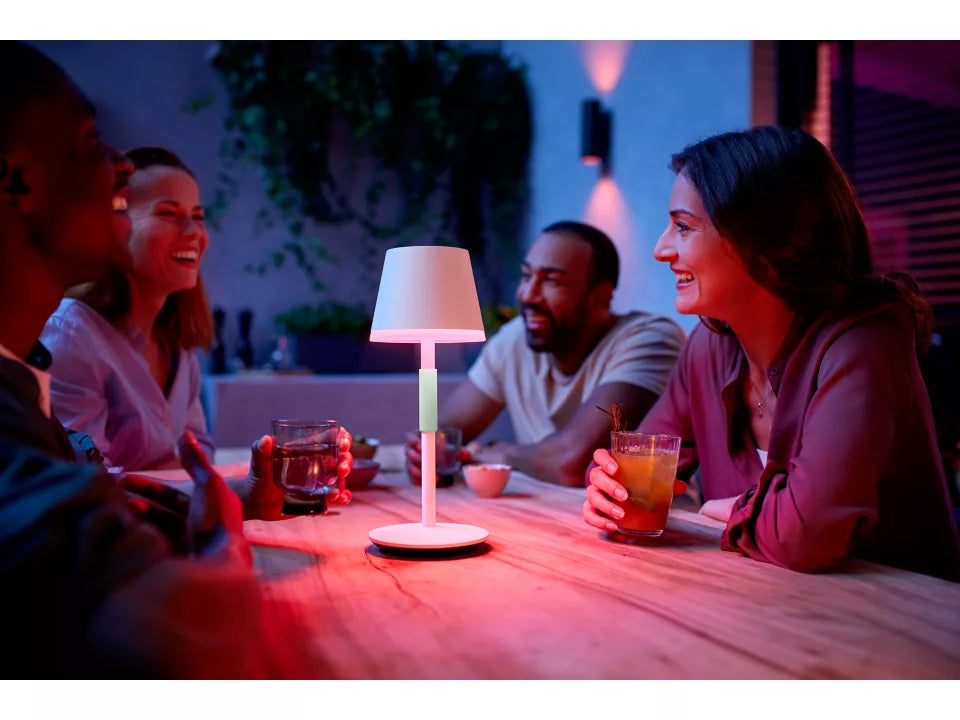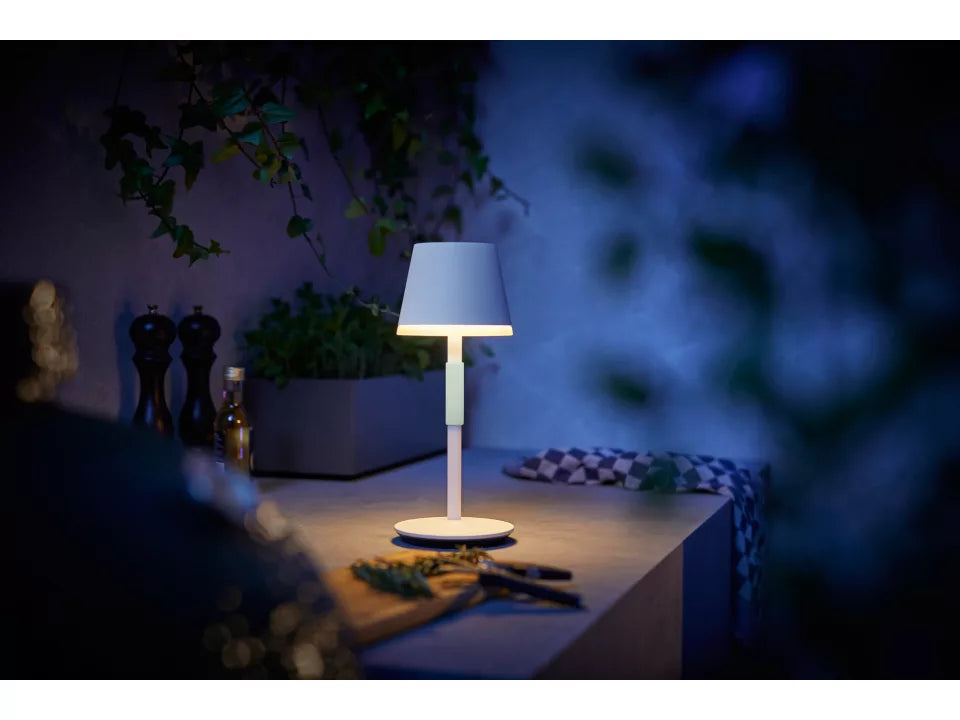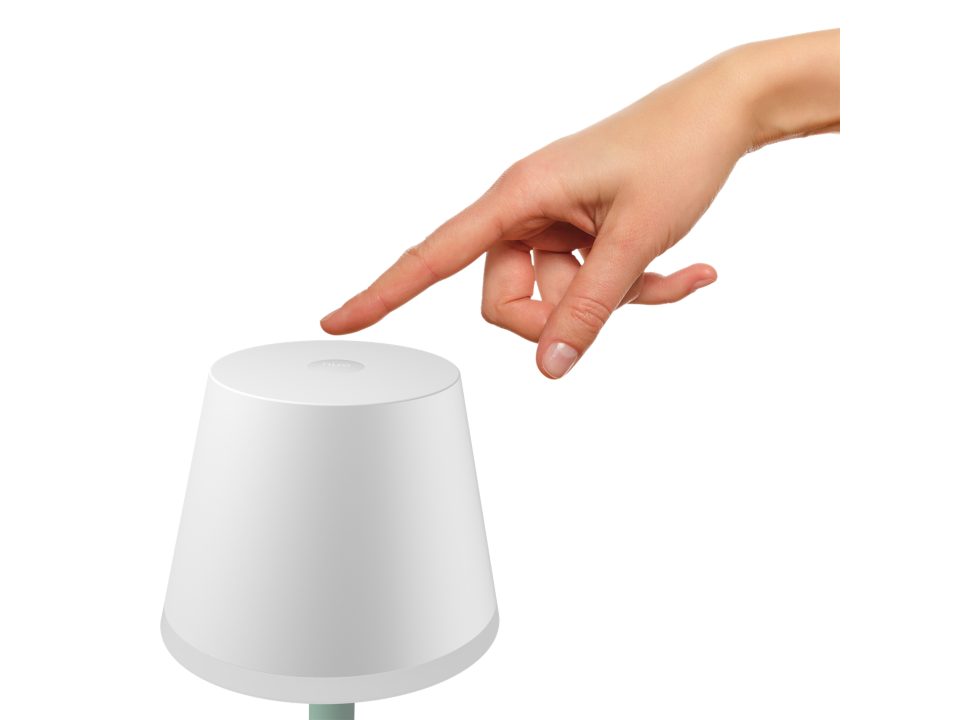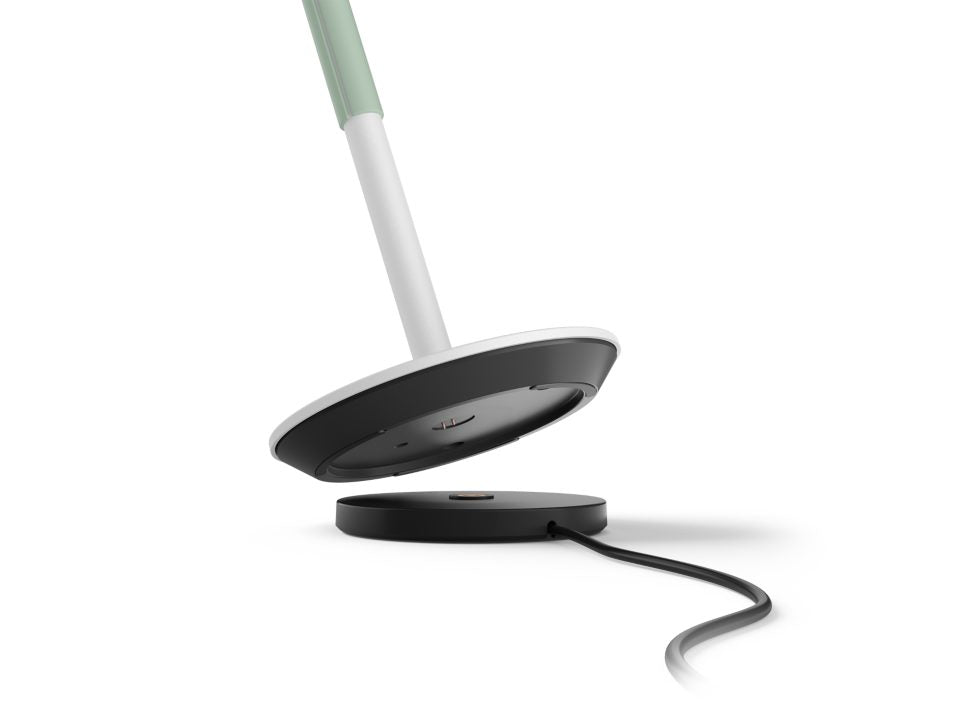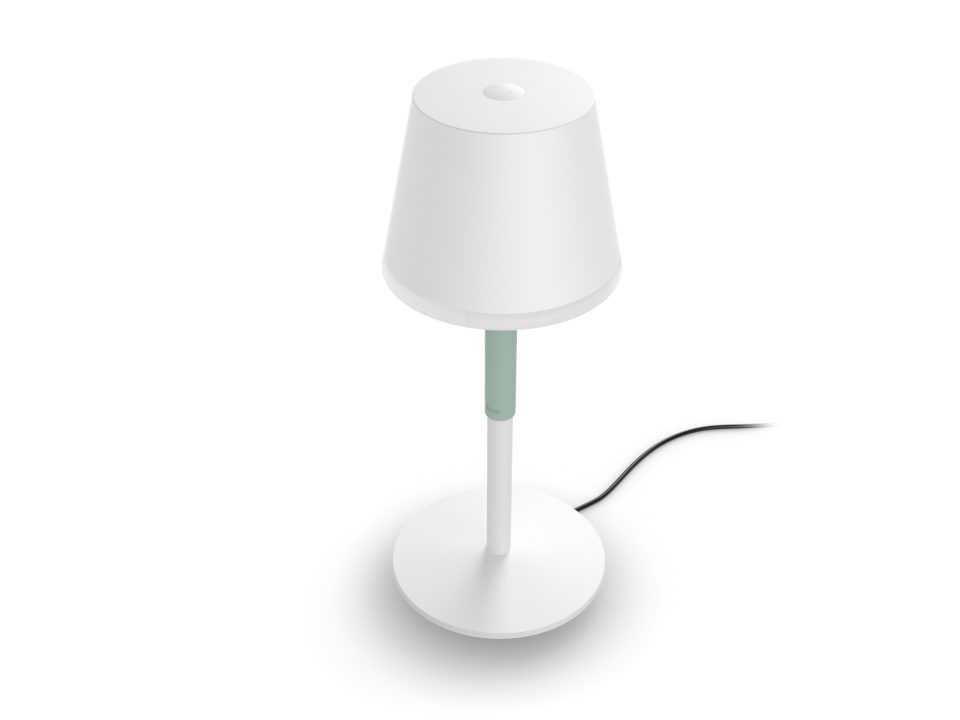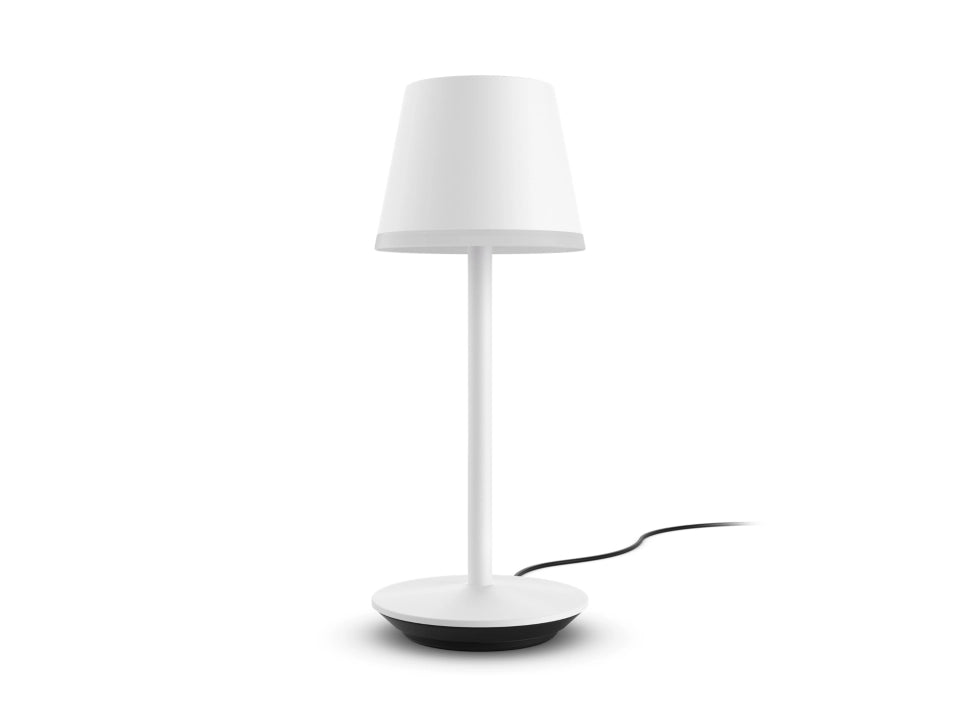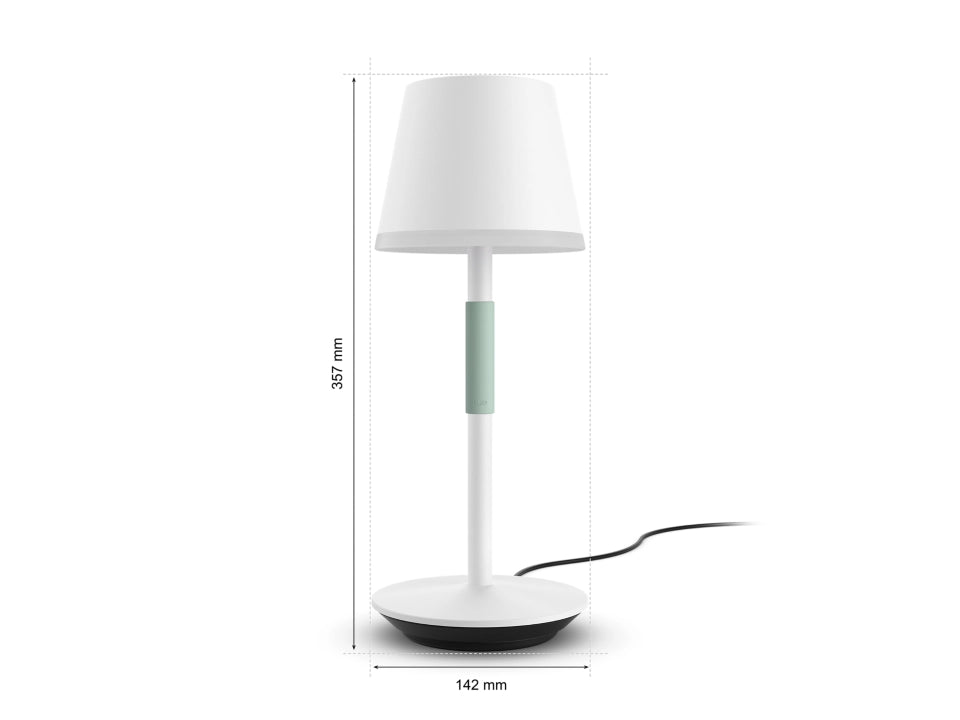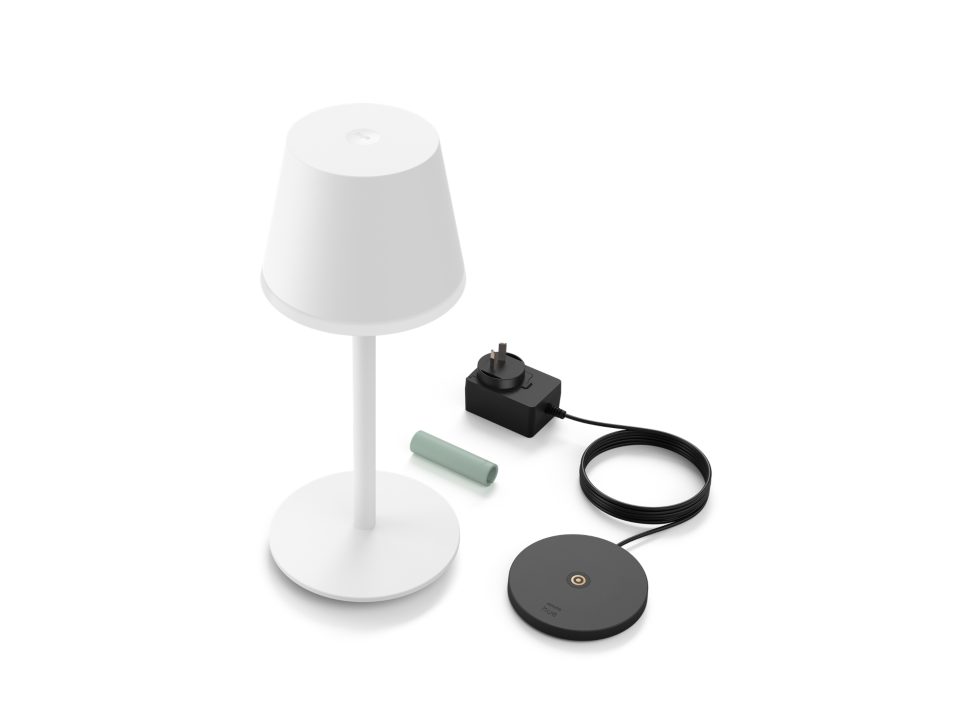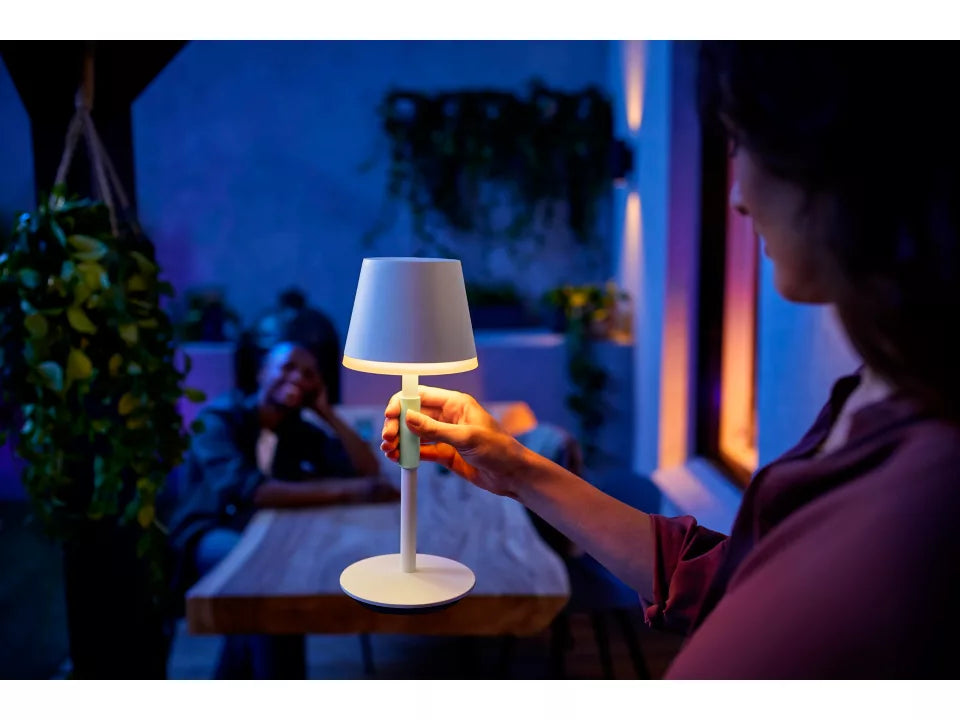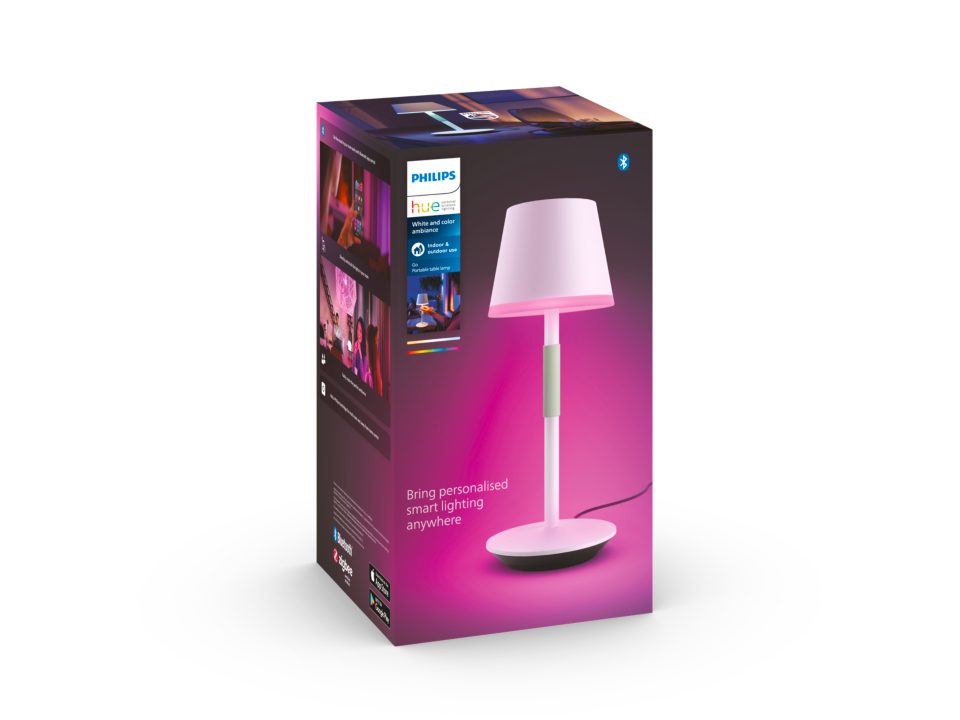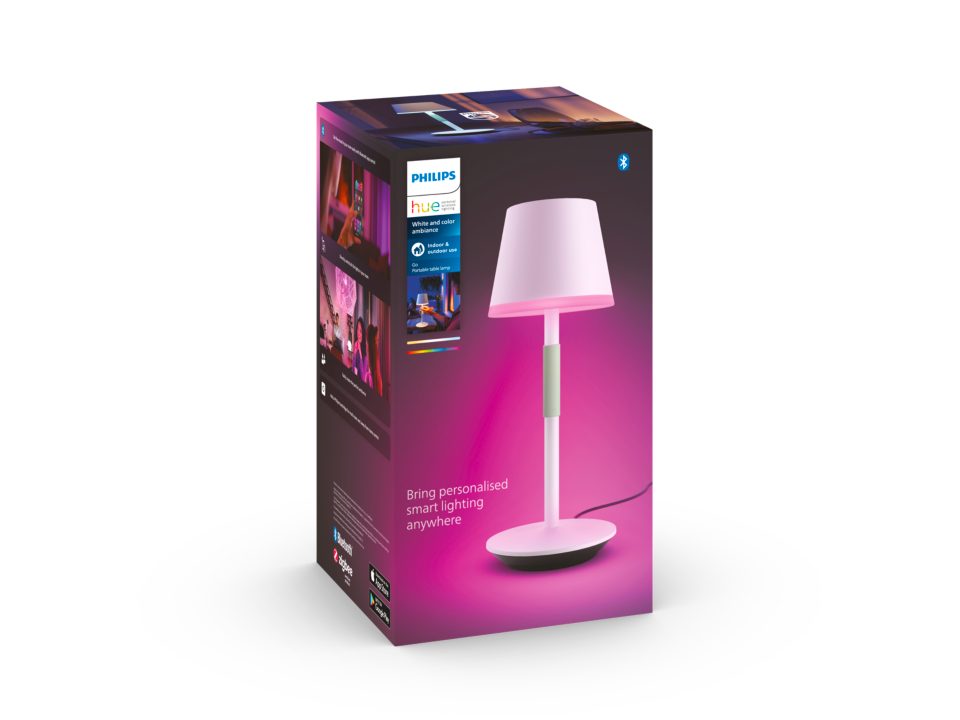 How to connect Hue Outdoor lights
Connecting the Philips Hue 24v outdoor lights is a simple DIY task that is easy, safe and has great results. 
Stock and availability
You can shop with confidence as we are proud to hold large stock levels.
To make things simple if you can add it to cart, it means we have it in our warehouse can ship it to you immediately.
Please note that some items may ship via road rather than air, if this is the case it will be listed on the product description above.
Our Promise
Expert 5 Star Service for Hue

If your looking for advice on Philips Hue you can speak to one of our experts, all of which have hue installed in their homes and have tested all of the range. Our reviews prove why we are the place to go for your smart lighting needs.

Express Delivery

Its important to us that your order arrives as quickly as possible. You can shop with confidence that if you can add it to cart, we have in our warehouse and we will use only the best couriers to get it to you as quickly as possible.

Genuine Australian Stock

We understand that you want to get your lighting project finished as quickly as possible so we hold large / bulk quantities of genuine Australian stock in our own warehouse to make sure you can complete whatever you want without any delay.