Philips Hue Play - Extension Cable - 5m
How do outdoor lights work
The Hue Play extension cable can used to extend the space between the power supply unit and your Hue Play lights or to extend the space between each light point. Total maximum system length per lamp is 7 meters
For use only with the Hue Play
In-Stock, Ready to Ship
Regular price
Sale price
$37.00
RRP $39.95
Unit price
per
Display Hue Play your way
The Philips Hue Play light bar can be mounted to a wall or TV, laid flat on any surface, or stood upright. A versatile smart light, it makes the perfect accent piece for any living room, entertainment space, or media room
Decorate with ambient smart lights
Transform the atmosphere of your home with just the touch of a button. Use over 16 million colors and 50,000 shades of cool to warm white light to create special moments, set the mood for a party, or simply wind down for the evening.
Mount behind your TV or monitor
Mount the Philips Hue Play smart light bar behind your screen using the included clips and double-sided tape to instantly create beautiful backlighting in the color of your choice.
Features

- 5m extension cable
- Compatible only with Hue Play
- Black
Specifications

- Colour: black
- IP code: IP20
- Class of protection: III - safe extra low voltage
Dimensions & Weight

Height: 1.3 cm

Width: 1.3 cm

Depth: 500 cm

Weight: 0.09 kg
Whats in the box

1x 5m Hue play extension cable
Part number: 8718696171189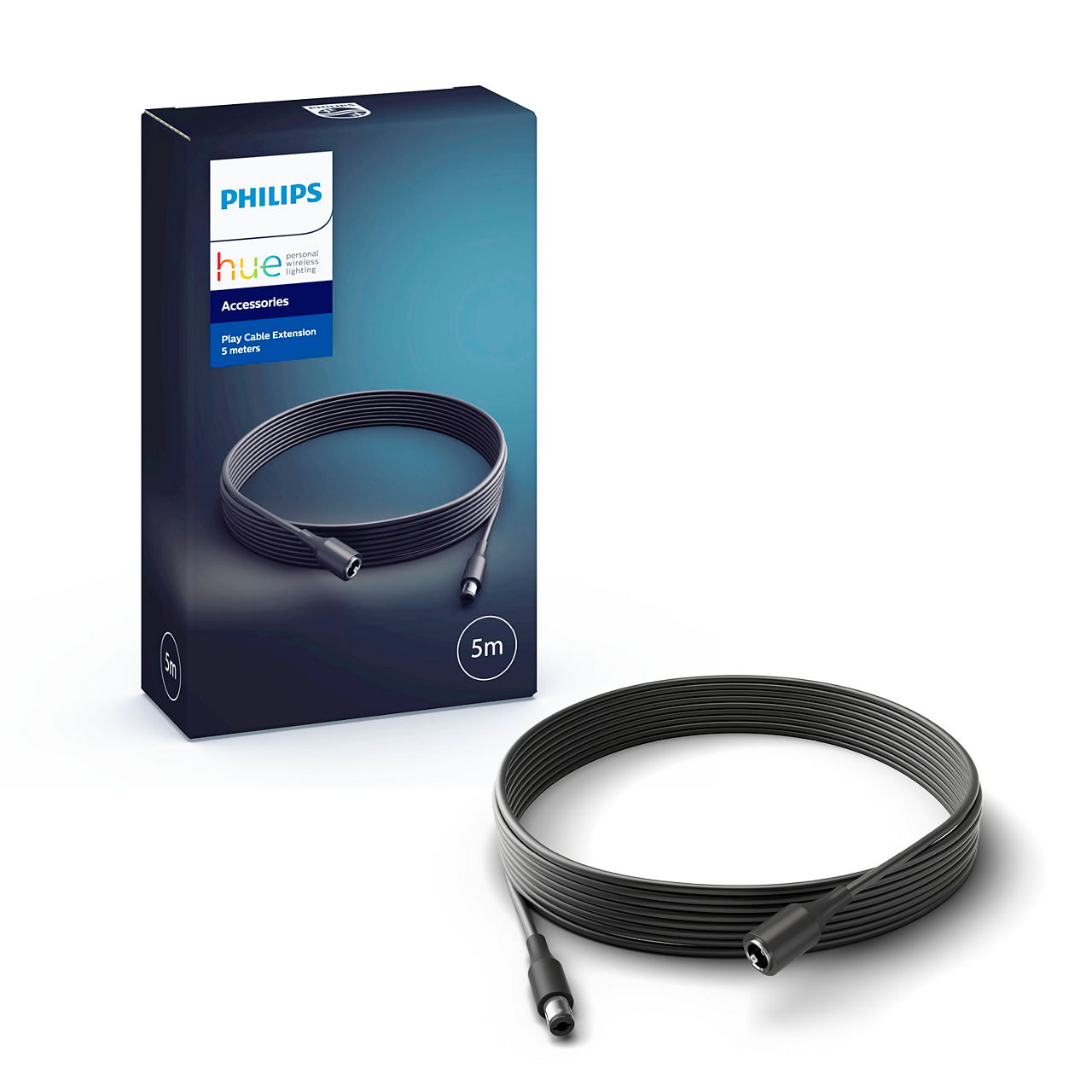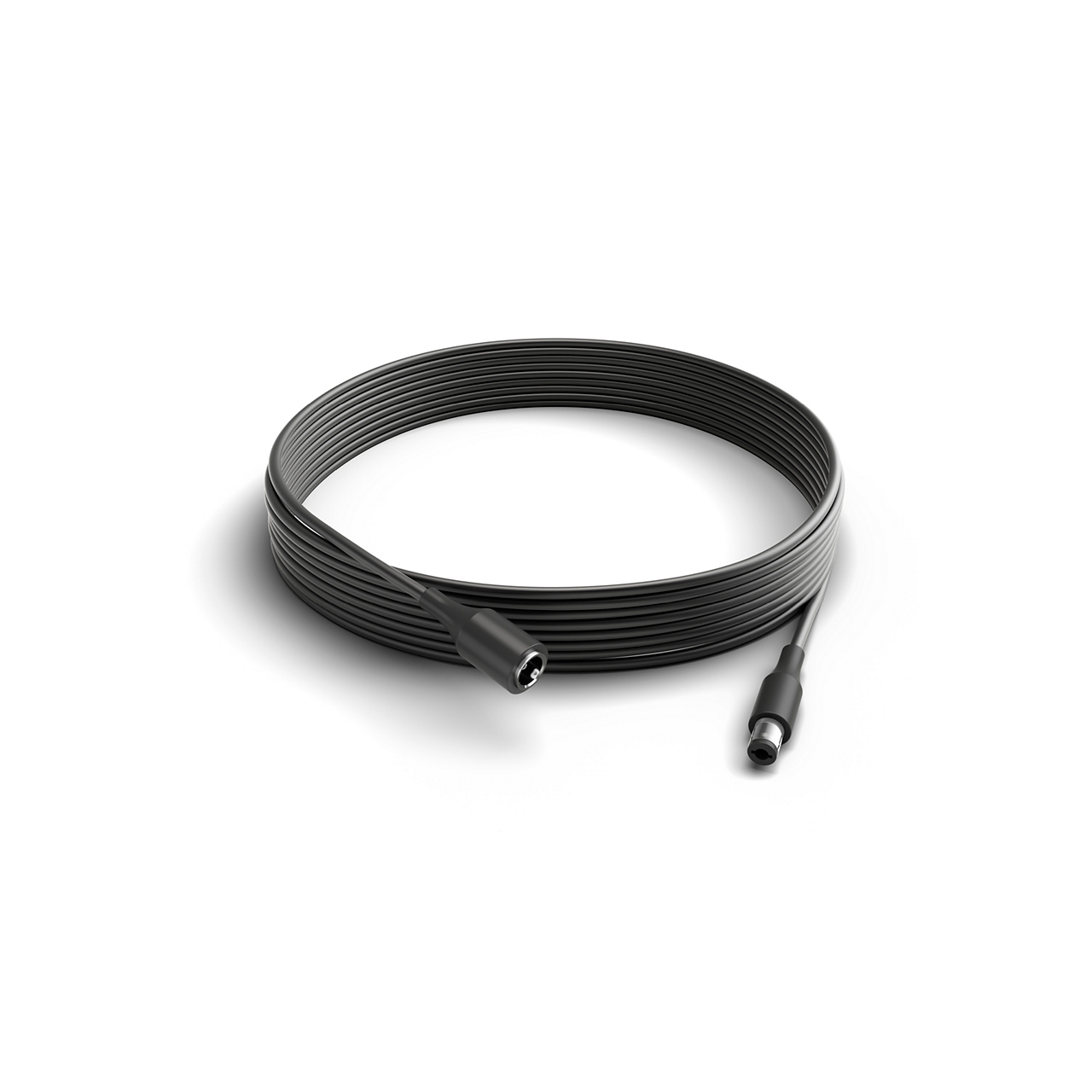 How to connect Hue Outdoor lights
Connecting the Philips Hue 24v outdoor lights is a simple DIY task that is easy, safe and has great results. 
Stock and availability
You can shop with confidence as we are proud to hold large stock levels.
To make things simple if you can add it to cart, it means we have it in our warehouse can ship it to you immediately.
Please note that some items may ship via road rather than air, if this is the case it will be listed on the product description above.
Our Promise
Expert 5 Star Service for Hue

If your looking for advice on Philips Hue you can speak to one of our experts, all of which have hue installed in their homes and have tested all of the range. Our reviews prove why we are the place to go for your smart lighting needs.

Express Delivery

Its important to us that your order arrives as quickly as possible. You can shop with confidence that if you can add it to cart, we have in our warehouse and we will use only the best couriers to get it to you as quickly as possible.

Genuine Australian Stock

We understand that you want to get your lighting project finished as quickly as possible so we hold large / bulk quantities of genuine Australian stock in our own warehouse to make sure you can complete whatever you want without any delay.