Philips Hue Outdoor Power Supply - 100W
How do outdoor lights work
Fill your entire outdoor space with smart light using this outdoor power supply, which allows you to add up to 100W of different lights. Connect two cables — each measuring up to 30 meters — to any low-voltage outdoor Philips Hue light on each connector, adding each fixture's wattage to reach the maximum 100W threshold of the power supply.
Requires Hue Bridge
Powers 100 Watts of outdoor lights
In-Stock, Ready to Ship
Regular price
Sale price
$119.00
FREE Delivery

RRP $139.95
Unit price
per
Easy to install and extend

Brighten up dark paths, create highlights in your landscaping, or create a unique ambiance on the patio. You can do it yourself, using Hue spots or bollards. The products are based on low voltage, safe to use and easy to install. No more complexity to get lighting outdoors: go create and extend as you like. 
Features

- Power up to 100 Watts of your outdoor Hue lights for up to 30 meters
- Combine any combination of lights
Specifications

- Fully weatherproof - IP67
- Lifetime: up to 25,000 h
- Class of protection - II - double insulate
- Warranty: 2 years
- Compatible with Philips Hue dimmable devices:
Yes
Dimensions & Weight

Height: 4.5 cm

Width: 7 cm

Depth: 20 cm

Weight: 1.1 kg
Whats in the box

1x Power Supply on 1.5m cable
Part number: 8718696175972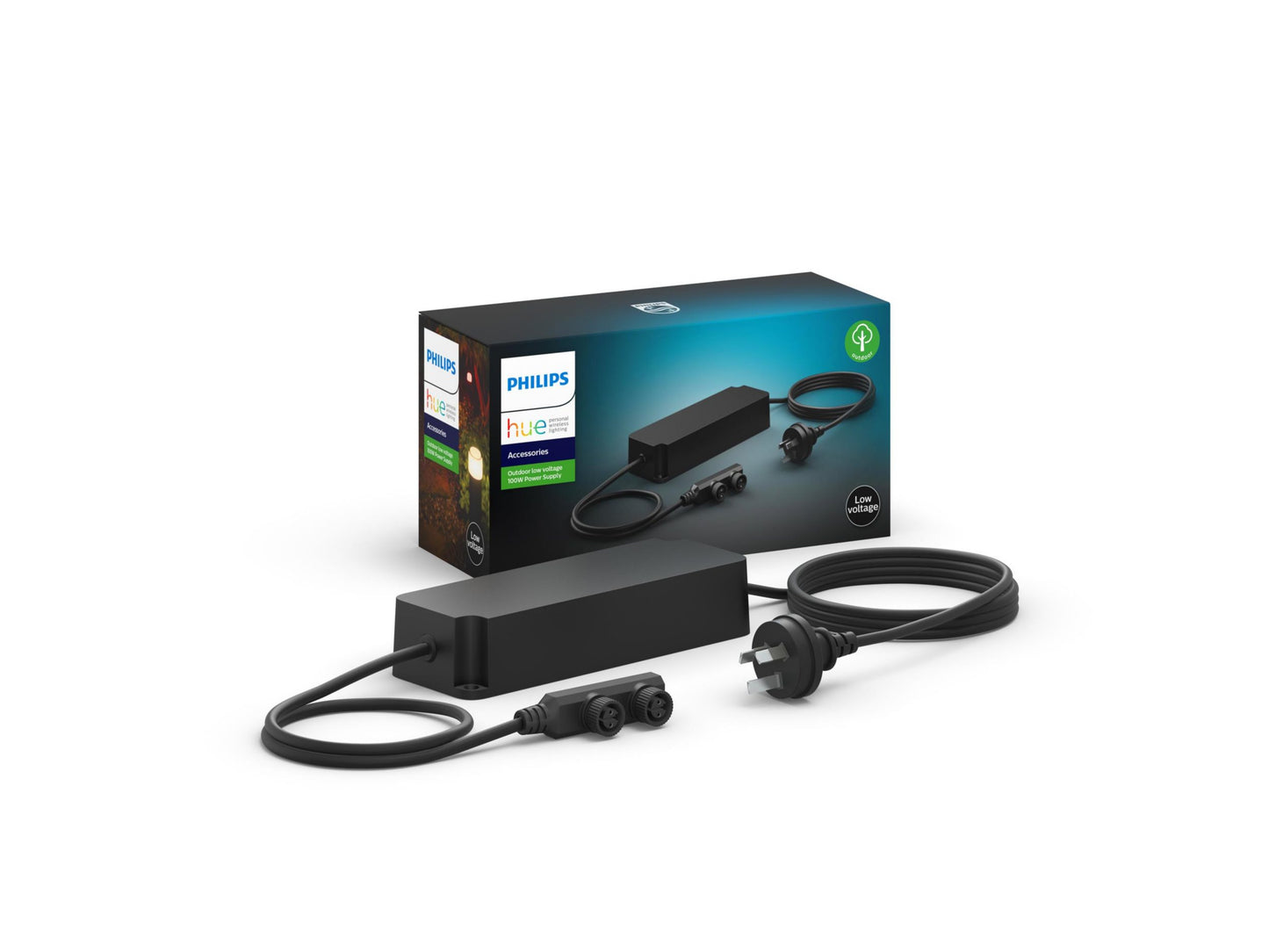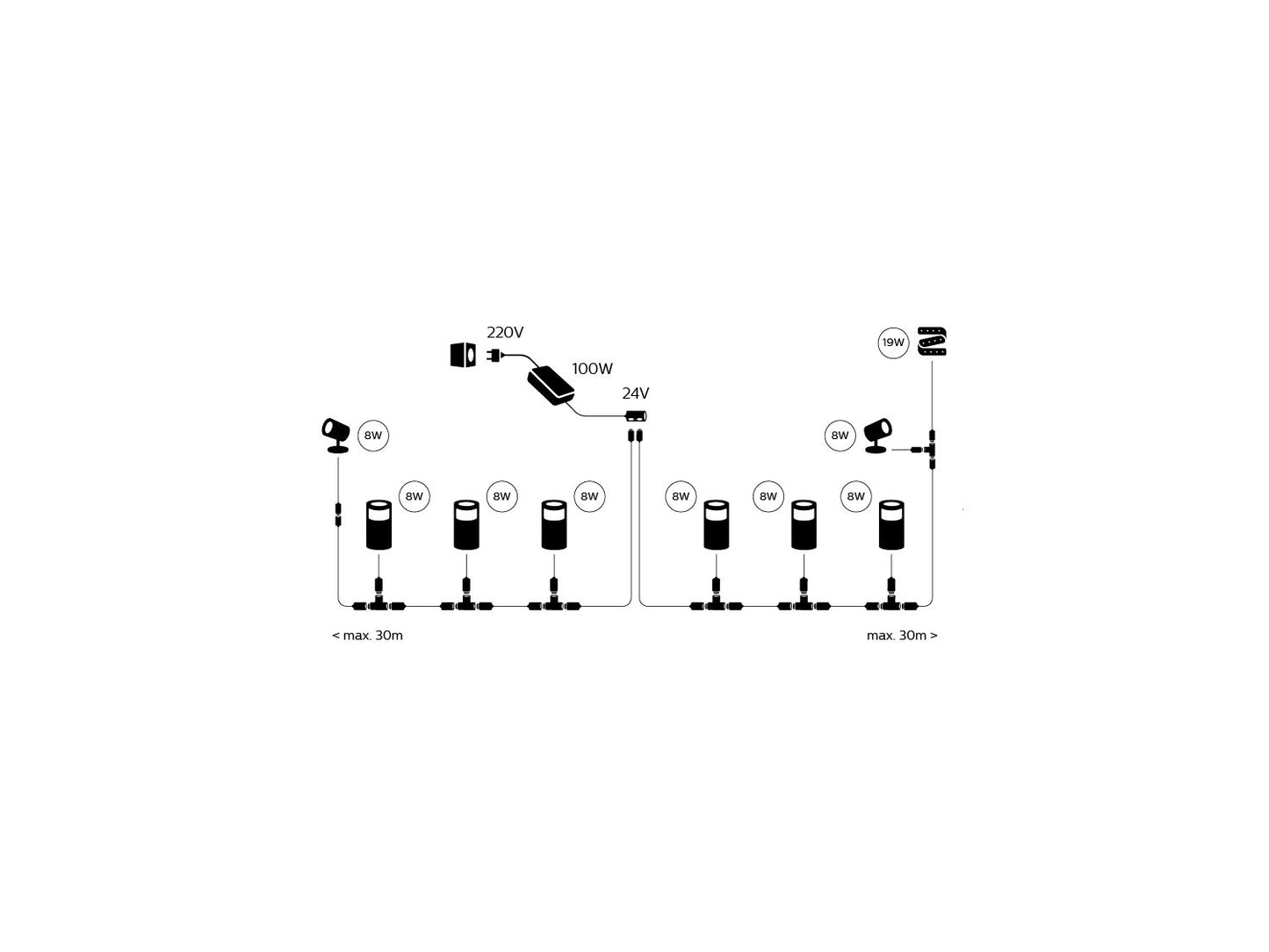 How to connect Hue Outdoor lights
Connecting the Philips Hue 24v outdoor lights is a simple DIY task that is easy, safe and has great results. 
Stock and availability
You can shop with confidence as we are proud to hold large stock levels.
To make things simple if you can add it to cart, it means we have it in our warehouse can ship it to you immediately.
Please note that some items may ship via road rather than air, if this is the case it will be listed on the product description above.
Our Promise
Expert 5 Star Service for Hue

If your looking for advice on Philips Hue you can speak to one of our experts, all of which have hue installed in their homes and have tested all of the range. Our reviews prove why we are the place to go for your smart lighting needs.

Express Delivery

Its important to us that your order arrives as quickly as possible. You can shop with confidence that if you can add it to cart, we have in our warehouse and we will use only the best couriers to get it to you as quickly as possible.

Genuine Australian Stock

We understand that you want to get your lighting project finished as quickly as possible so we hold large / bulk quantities of genuine Australian stock in our own warehouse to make sure you can complete whatever you want without any delay.